Aesthetic Business Solutions
Strategic Solutions and Systems for Success

Aesthetic Business Consulting & Training For:
Medical Practices
Aesthetic Professionals
Spas/Salons
Medspas
The aesthetic market continues to grow and expand even throughout a sluggish economy. As the babyboomers are aging they continue to spend money on services that rejuvenate, renew, repair and beautify.
Our mission is to create efficiency resulting in consistency of service and retail, synergy of quality services and products, and to bring the highest level of knowledge and expertise to your staff resulting in repeat patients/clients. Thus building or enhancing your aesthetic profits.
All of our services and programs are customized to the needs of your individual business.
To learn more about Aesthetic Business Solutions, please click here.

About Patricia Heitz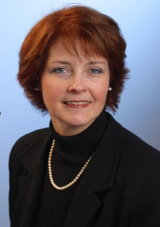 Patricia Heitz, Consultant
CIDESCO Diplomat
Patricia has been in the beauty industry since 1975, first as a licensed Cosmetologist and then as a licensed Esthetician followed by owning and operating her own salon and skin care center for 7 years. She has worked as a manufacturer's representative and trainer for Beauty and Aesthetic product manufacturers, been an Esthetics School Director and Instructor and most recently a medical spa and aesthetics medical practice consultant. She is also the holder of the prestigious CIDESCO Diploma, an international award held by only approximately 1% of the U.S. aesthetic population.
Additionally, she has worked as an educator for Milady's Career Institute and as a contributing author for Milady's Esthetics Standard - and Comprehensive Textbooks. She has recently authored and helped produce the accompanying training DVD for the Milady's Standard textbook in 2007. She has had many published articles in industry magazines, and is an exclusive consultant to Gerson/Lehrman Financial Analysts Council of Advisors.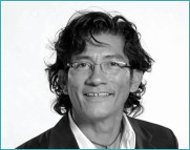 Sam Villa
Hungry for hot tips to help you through hard times? Sam Villa offers exclusive survival skills for the successful stylist that promise a new-found understanding of growth and longevity.
Read More
Peter Millard
Peter Millard knows exactly how salon design can directly affect the success of your business. Join him for "Reinventing Space for Increased Profibility" and ignite your retail growth!
Read More
Virtual Salon
Our "virtual salon" represents the real-life Salon West in Largo, FL. This prosperous salon and spa has implemented many of our business solutions.
Take the Tour