Peter Millard & Reinventing Space Book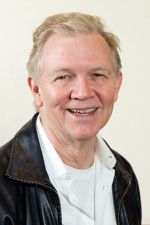 A one-day in salon consultation with Peter Millard will show you how to professionally organize and reorganize your entire retail area to earn more money. You will create a salon that looks, feels, and is in fact professional in appearance. Your salon is the 'stage' on which you perform your craft - it is fundamental to success. Peter will work with you, with your own style, to set up reception, workstations, and retail to bring you success - quickly and affordably. He is also available to design a new salon from the ground up.
Solutions for Salons is here to structure a personalized solution that meets your business needs. Let's get started, please click here.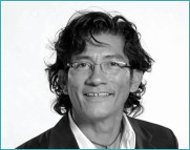 Sam Villa
Hungry for hot tips to help you through hard times? Sam Villa offers exclusive survival skills for the successful stylist that promise a new-found understanding of growth and longevity.
Read More
Peter Millard
Peter Millard knows exactly how salon design can directly affect the success of your business. Join him for "Reinventing Space for Increased Profibility" and ignite your retail growth!
Read More
Virtual Salon
Our "virtual salon" represents the real-life Salon West in Largo, FL. This prosperous salon and spa has implemented many of our business solutions.
Take the Tour