Summit Salon Business Center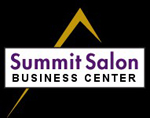 Taking salons and spas to the next level of success.
Learn how to take your business to new heights! Led by industry experts Michael Cole, Peter Mahoney and Randy Kunkel, The Summit is a five-day intensive business course designed to help you create a growth-oriented team environment, experience significant increases in staff retention, morale, focus and commitment; and dramatically improve your top and bottom line profit margin. The Summit will change your salon, your career and your life!
To learn more about Summit Salon Business Center, please click here.
Solutions for Salons is here to structure a personalized solution that meets your business needs. Let's get started, please click here.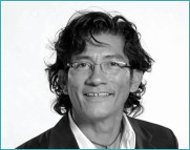 Sam Villa
Hungry for hot tips to help you through hard times? Sam Villa offers exclusive survival skills for the successful stylist that promise a new-found understanding of growth and longevity.
Read More
Peter Millard
Peter Millard knows exactly how salon design can directly affect the success of your business. Join him for "Reinventing Space for Increased Profibility" and ignite your retail growth!
Read More
Virtual Salon
Our "virtual salon" represents the real-life Salon West in Largo, FL. This prosperous salon and spa has implemented many of our business solutions.
Take the Tour