Whiter Image

Ask about the $79 Startup Special (Normaly $129) for SFS Subscribers

Why are teeth whitening and the salon, spa and beauty industries a perfect match?
Teeth whitening products are the #1 cosmetic demand by consumers today
Teeth whitening is a $14 billion a year industry and growing rapidly
You are in the beauty business and beauty starts with a beautiful smile
Universal appeal to all ages and sexes, no slow season, strong profits up to 70% and repeat purchases
Your customers are likely spending $40 - $500 already on whitening trays, strips elsewhere
As a trusted source to your customers, why not offer premium whitening products that are not available in mass retail stores? It's a perfect match!
Immediate sales from your current customer base and a way to earn new customers
Why choose Whiter Image Products?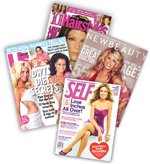 Whiter Image is a proven leader for teeth whitening products in the beauty industry and is a Founding Member of the Council for Cosmetic Teeth Whitening (CCTW)
Carried by elite locations in 10 countries worldwide including Trump Towers, Ritz-Carlton Salon & Spas, Jon Ric International Salon & Spas, and more
Featured in numerous publications including Modern Salon, Salons Unlimited, Beauty Store Business, SELF, and New Beauty
Beautiful packaging, marketing materials, and dedicated account manager support
Offer retail only products with our TOGO Pen line and exclusive prefilled tray system for on-site use with our LED light
Starting as low as $99, Whiter Image has options to get you started immediately
See product details below and click here to view a brief media presentation.
To get started contact Keith Rodbell direct at 770.634.5010 or 1.877.944.8330 ext 1 or email krodbell@whiterimage.com. Mention code "SFS" for special discounts.
The Whiter Image TOGO Pen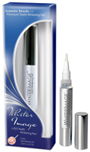 **Includes FREE
Merchandising
Unit

Maximum strength for quick results but safe for sensitive teeth
Mint flavored to freshen your breath & kills germs and bacteria
Easy brush-on applicator with NO messy trays, strips, or rinsing
Instantly dissolves the film after drinking red wine or coffee
Can be used in the tanning bed to accelerate results
Incredible value with 60+ applications
Chic-Flic TOGO Teeth Whitening & Lip Gloss Plumper Pen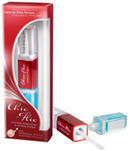 First of it's kind dual sided pen illuminating wand and mirrors
Same teeth whitening gel benefits as the Whiter Image Pen
Vanilla flavored plumper gloss goes on clear with a blue base to showcase your whitest smile
Gloss goes on silky smooth without the stickiness
Enriched with vitamins & minerals to moisturize with gentle plumping that LASTS
Whiter Image Premium Prefilled Tray Kit for Use with Our V4 LED Light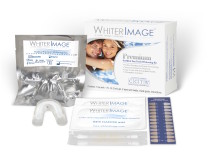 Exclusive prefilled tray, vacuum-sealed technology from Europe designed for sensitive teeth
For use with our Premium V4 LED Light for instant results
Self-administered by the customer offering 2-4 shade improvement in just 15 minutes
All supplies included with each kit including disposable shade guide
Comprehensive Marketing Package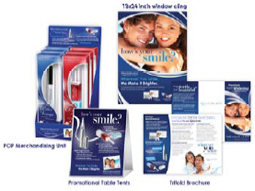 Comprehensive Marketing Package
Advanced LED Light for Chair-Side
Whitening with Prefilled Tray Kits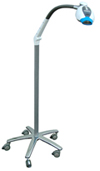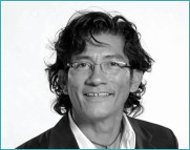 Sam Villa
Hungry for hot tips to help you through hard times? Sam Villa offers exclusive survival skills for the successful stylist that promise a new-found understanding of growth and longevity.
Read More
Peter Millard
Peter Millard knows exactly how salon design can directly affect the success of your business. Join him for "Reinventing Space for Increased Profibility" and ignite your retail growth!
Read More
Virtual Salon
Our "virtual salon" represents the real-life Salon West in Largo, FL. This prosperous salon and spa has implemented many of our business solutions.
Take the Tour