EVENTS
ARTICLES
VIRTUAL SALON

THE INTEGRITY PAYMENT SYSTEMS DIFFERENCE
"Solutions for Salons represents Integrity Payment Systems with belief, passion, and enthusiasm!" -- Guy Wadas, National Sales Director
Integrity Payment Systems offers specialized credit and debit card processing for the salon industry. 85% of the money coming into the salon industry is via credit and debit cards, and there are fees associated with every one of these transactions, which represent about 2% of all the money coming into the salon industry. These feels equal the expense of advertising in a salon – the 4th or 5th biggest expense item!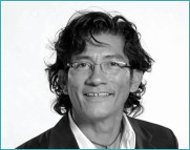 Sam Villa
Hungry for hot tips to help you through hard times? Sam Villa offers exclusive survival skills for the successful stylist that promise a new-found understanding of growth and longevity.
Read More
Peter Millard
Peter Millard knows exactly how salon design can directly affect the success of your business. Join him for "Reinventing Space for Increased Profibility" and ignite your retail growth!
Read More
Virtual Salon
Our "virtual salon" represents the real-life Salon West in Largo, FL. This prosperous salon and spa has implemented many of our business solutions.
Take the Tour